The Forklift Training Centre Limited © 2018 All rights reserved. — The Forklift Training Centre Limited - Company Registered England 7467533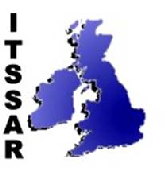 Professional Forklift Operator Safety Training and Certification
On average a Person is Killed or Seriously injured by a Fork Lift Truck in the United Kingdom Every Six Weeks
Improperly trained forklift operators can kill your bottom line profit. Formal forklift safety training is not just good practice, it is required by law.

The needless loss of life, employee injury, product and building damage are often caused by forklift operators who have not received adequate training.

Because these place such a heavy toll on a company's financial and human resources, businesses themselves are taking control by upgrading to a higher quality forklift safety training program.

We are committed to supporting these businesses in meeting their safety goals

by providing exceptionally reasonable rates for fork lift training courses at our training centre in Widnes.
When it's time to train your operators, you can trust us to help you protect your people, products and profits. We invite you to Learn more
Forklift Accident/Incident Investigation Services.
We will make this critical job easy for you. Learn more
We understand the importance of a proper investigation. You need an accurate picture of what really happened. You also need an investigation report for Occupational Health and Safety. But you may not have the resources to fulfill your obligations under the legislation.

We can help you. Our qualified investigators perform the investigation into the event and prepare the investigation report for you.
The Fork Lift Training Company Limited strives to be a trustworthy business partner by acting with integrity and fairness at all levels, with our customers and within our Organisation. People are our biggest asset. We seek to support, promote and strengthen the value" Safety Counts", by offering cost- efficient quality solutions to our customers so that they may, in-turn, optimise the use of their resources, both human and financial.

The range of Towns and Cities we cover include, but are by no means restricted to: